Welcome to Lion Feather Studios!
417-
294-
5648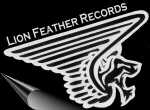 Lion Feather Studios is a full featured recording/video studio located near Kissee Mills just 20 plus miles from Branson.

I have a nice selection of high quality mics, pre amps, RME Fireface UFX audio interface into an ADK computer built specifically for audio.
Recording platform is an up to date version of Sonar Platinum and a vast array of plugins such as Guitar Rig 5, Overloud TH3, Superior Drummer, Fab Filter, TRacks, Melodyne and Izotope's Ozone 7. I can provide 5 discreet headphone mixes and 3 additional mixes with some blending required.
Video editing is handled with Vegas Pro 14.
Outboard gear includes Grace 101 pre amps, Focusrite Pre's, ART & Yamaha compressors, Lexicon PCM 90 reverb, Presonis HP60 Headphone amp, Focal Alpha 80 monitors, Yamaha NS10M Monitors. Sony and Panasonic video cameras. Also DAT Machines and a Cassette player to facilitate transfers to CD