Welcome to Lion Feather Records!
417-
294-
5648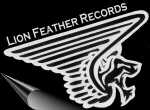 Lion Feather Records is a full featured recording studio located near Kissee Mills just 20 plus miles from Branson.

I have a nice selection of high quality mics, pre amps, RME Fireface UFX audio interface into an ADK computer built specifically for audio.
Sonar X3E Producer and a vast array of plugins such as Guitar Rig, Overloud TH2, Superior Drummer, Fab Filter, TRacks, Melodyne and Izotope's Ozone 5. I can provide 5 discreet headphone mixes and 3 additional mixes with some blending required.
Outboard gear includes Grace 101 pre amps, Focusrite Pre's, ART & Yamaha compressors, Lexicon PCM 90 reverb, Presonis HP60 Headphone amp. Also DAT Machines and a Cassette player to facilitate transfers to CD